WalkwithGod.com » Meditations » Meditation 122
May 1st, 2012 | Add a Comment
Today's Meditation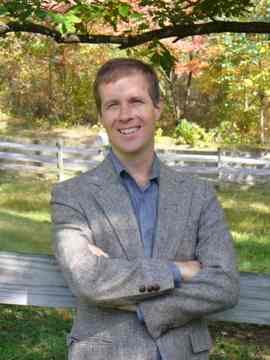 Click to read: John 9:24-38
There is a verse in John where Jesus reminds us of the grace of God when He states, "He who comes to me I will never, ever cast out."  This poor man had been blind since birth.  He was minding his own business begging alms of the people who passed by.  We do not read that he asked to be healed or even cried out to Jesus to touch him.  Much like Job, this man was an object lesson that God had determined to use for His glory and for His purposes.  Now, all of a sudden, the man can see, everyone is amazed and the Pharisees are upset because Jesus healed on the Sabbath.
At their backing, the Pharisees had hundreds of years of tradition, the law of Moses in one hand and the power to excommunicate in the other.  This is lost to many of us, but remember that the temple was the place where God dwelt in the Old Testament.  To be cast out from there was the same as saying, "You cannot have access to God anymore!"  Did the God of glory simply say, "My purpose has been fulfilled, and I have shown a miraculous sign by healing a man born blind" and then leave the man to pick up the pieces of his upside down (or rightside up) life?
No, Jesus heard that the man had been cast out by the good old boys, and He sought out the man in order to bring some direction and answers to him.  In fact, He revealed Himself to this man as He did with few others; He told the man that He was the Son of God. This is beautiful grace to behold.  Where there is great rejection, there is also great revelation.  Where there is casting out, there is receiving.  And where there was blindness, there is now the light of life.
Be blessed with this grace today.
Craig Thompson
Written by
admin
Filed under: Meditations