WalkwithGod.com » Meditations » Meditation 127
May 6th, 2012 | Add a Comment
Today's Meditation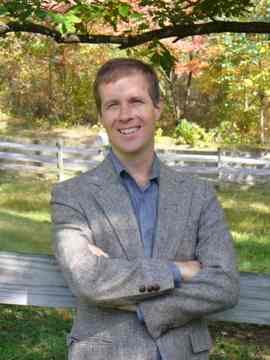 Click to read: 1 Kings 19:18
Be humble.  God's grace reaches us in so many ways, but this particular instance is one which every Christian needs at some point.  One of the tricks in the devil's bag is to make a person feel that he or she is going at it all alone, that no matter how much other people say they understand or identify with you, they really don't. Generally, a few years and a lot of conversations can help a person clear that up, but when you are in the midst of that mental state, it can be a nightmare.
This is where Elijah was when he fled from Jezebel and eventually found his way back to Mount Horeb.  "God, I'm doing this all alone" was essentially his feeling.  "I am unique.  I'm fighting this battle all alone.  And I am being singled out for persecution and attack." God's final response to Elijah in this passage is to simply point out that Elijah really was not alone, that he was not fighting the battle by himself and that his survival was somehow intertwined with other believers in the true God.  In the midst of national backsliding, God had kept 7000 people holy, people who would not bow to the false god or worship it in any way.  That's a far cry from Elijah being all alone!
So be humble.  Remember that you are special, and that God really does have a plan for your life.  But you are not so special that you are being hit with something unique ONLY to you.  That's a lie.  It may make you feel even more special to think that, but you're falling into the trap of pride at that point.  God's Word is quite plain that no unique temptation will come your way, only temptations which are common to mankind (1 Cor. 10:13).  Instead, accept God's grace as it comes to you, and let humility be your clothing.  Then, you will find your place of strength within the larger body of Christ, and you will find comfort knowing that there is a place for you within His kingdom.
Be blessed.
Craig Thompson
Written by
admin
Filed under: Meditations