WalkwithGod.com » Meditations » Meditation 134
May 13th, 2012 | Add a Comment
Today's Meditation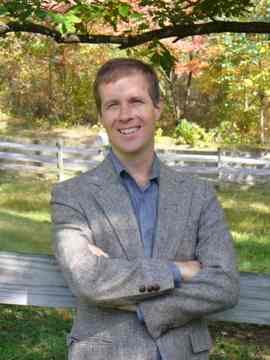 Click to read: Malachi 4:5-6
What would you do if someone continually offended you?  What if you were in a position of kingly leadership, and this person consistently broke all the rules (or the big ones anyway), defied your authority and actively sought to undermine you?  How long would you put up with it before you went after their head to judge their rebellion?  What kind of messenger would you send them? Would he wear a black mask and carry an axe?
God is full of grace.  There is a dreadful day coming, the day of the LORD, in which all wrongs will be righted.  Justice will be served. Punishment will be handed out.  But God told His people that He would send them a messenger first, a messenger who would not come with an axe.  No, this messenger would come with good news, news of a divine visitation from God.  The Lord wanted to send a messenger who would restore relationships in the home (which is where the ultimate failure of society comes from).  And the reason He sent this messenger was to prevent His having to come and smite the earth with a curse.
Yes, God is gracious.  His ultimate desire is for your salvation.  He wants you to win.  He wants you to make it.  And He will do everything in His power to give you that opportunity.  In Christ, He has already done it.  Accept His messenger every time He sends one.  It is His grace manifest to you.
Be blessed.
Craig Thompson
Written by
admin
Filed under: Meditations