WalkwithGod.com » Meditations » Meditation 25
January 25th, 2012 | Add a Comment
Today's Meditation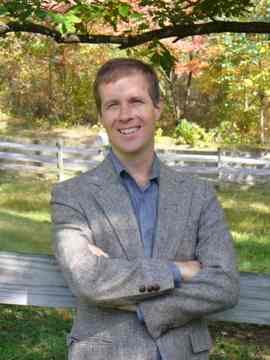 Click to read: 1 Corinthians 7:21
Better yourself if at all possible.  Paul's point here can be missed so easily when he tells us to abide in the calling in which God has called us.  In a nutshell, Paul is saying that it doesn't matter how high or low you are in the social scale; it doesn't matter whether you are married or not; you can serve the Lord no matter what.  This is in direct contrast to the people who mourn about with thoughts like, "If only I weren't married to so-and-so, I could serve the Lord" or "If I had a better job and made more money, I could serve the Lord."
BUT, Paul wants to balance the thought by telling people that bettering yourself should not be ignored.  He tells servants that if they can become free, then do it.  Use the new station in life to serve the Lord in a new way.  (He does not tell people to leave their spouse in order to become "free"!!!)  What are things Paul would tell us to do today?  He might say that if you have the opportunity, learn to type, accept a promotion at work, attend night school, go to university and get a degree, learn to play an instrument or become an entrepeneur.
What is the point?  Don't give God a part of you, just one talent or one ability.  Give Him yourself.  And in giving Him yourself, consider that the more you prepare yourself, the more diverse ways He may be able to use you in His kingdom and for His glory.  Thus, in bettering yourself, you are worshipping Him and bringing honor to your King.
Be blessed.
Craig Thompson
Written by
admin
Filed under: Meditations
Free daily devotional!