WalkwithGod.com » Guest Authors, Inspirational » Testimony of Kirsty Allan, UK
February 23rd, 2009 | Add a Comment
I've probably been a Christian for about 13 years; I give a ball-park figure because I can't remember a blinding light Paul style conversion. I remember though when I was seven or eight having the opportunity in a Sunday school lesson to pray and ask Jesus into my life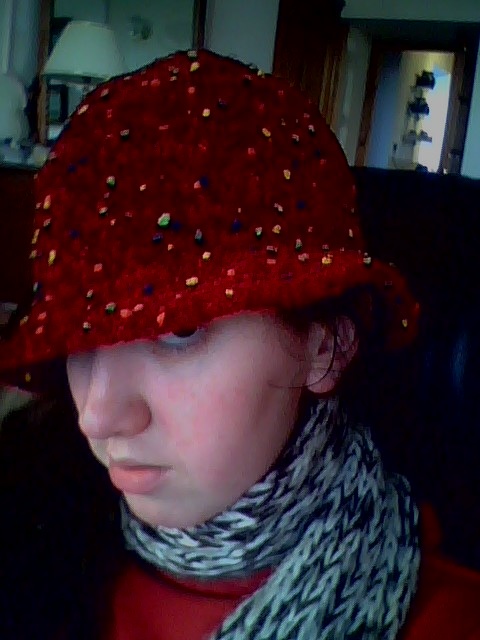 silently to myself. Before that I was always aware God was around somewhere, there to say a prayer to every night before bed, thanking Him for the day etc. To be honest it didn't make much of a difference to the way I lived, on the surface I looked like pretty much everyone else. I knew though that my sins had been forgiven and felt guilty at all the stuff I was doing that I knew was wrong…lying, disobeying parents, calling friends names, that sort of thing.
When I was eleven I started to attend a youth club at a local Methodist church called S.A.S (Sunday At Six).  Once in a while we'd travel to youth services in different towns and villages around Hampshire. I was at one of these meetings one summer, and we had an absolutely amazing time of Praise and Worship.  Following that our youth leader got up to speak, and whilst he was speaking I really felt like it was time to get serious for God.  I committed to following Him that night, began reading my Bible and as many Christian books people could give, particularly testimony books – people's stories of what they'd done with The Lord.  I was completely in love with Him.
On top of the Church meeting Sunday mornings at the Baptist's and youth meetings Sunday nights at the Methodist's, I added a Monday night meeting at an Evangelical Brethren church, and a meeting one Friday a month at another Evangelical church. Basically if it was church I wanted to be there. Really, I think I was looking for church with a bit more substance.  I was hearing the "repentance" message over and over, but I believed there was more to being a Christian than just getting saved. I came to be baptised in 2003.  At that time the pastor of the Baptist church started teaching about baptism, the evangelical church began a series looking at the verse "repent ye and be baptised" and I thought "OK Lord" in obedience to the Word of God.
Soon after that I started going to a Pentecostal church's youth group (adding another church group to my list) and was amazed to find a group of young people excited for the Lord and who seemed to have something new and fresh that I had never experienced before.  Unfortunately the youth group finished after only a couple of weeks of me attending.
In 2004, my family and I moved to the Outer Hebrides. My Dad had moved a couple of months before us to secure a house and begin his job before we joined him. I started to go with Him to the New Wine Church here, and it was immediately like I had found what I had been looking for in all the churches I had previously been to. I discovered that there was certainly more to being a Christian that just being saved.  It's a lifelong mission to go into all the world and preach the good news that Jesus came to set men free from every heavy, rotten burden never intended for God's creation, everything that keeps people bound up in depression, despair or fear; and give us a real purpose for living! It's certainly a challenge, and I'm so glad the Lord's provided His Holy Spirit to give us the power and ability to be everything God wants us to be, to have everything God says we can and have, and, most of all, to do everything God wants us to do.
I believe every church I've been to has equipped me to be a part of God's plan for my life; I believe I was being prepared to be a part of the church here and serving the Lord where he has me right now. I also know the Lord has plenty more in store for me yet!
Written by
admin
Filed under: Guest Authors, Inspirational